Liquid Hydrogen Solutions
for Industries on the Move
Our advanced hydrogen technologies can be used as an energy carrier for fuel cell vehicles and internal combustion engines with virtually
ZERO Emissions
The electric car industry has ignited the movement towards cleaner transport, but this overhaul alone will not be enough to achieve the level of emission reduction the global community is demanding. The transformation must reach all sectors of "The 4T's" of Trucks, Transit, Trash, and Transport. Hydrogen power is perfectly positioned to answer the call of these industries for clean, efficient, low-emission energy.
Global industry leaders, both new and established, are looking to transition their fleets to hydrogen energy to meet the demands of their consumers and governments. GenH2 is offering the modular infrastructure needed for this transformation. From trucks to transit and trash to transport, GenH2 offers the answers that energy-conscious consumers, corporations, and municipalities demand.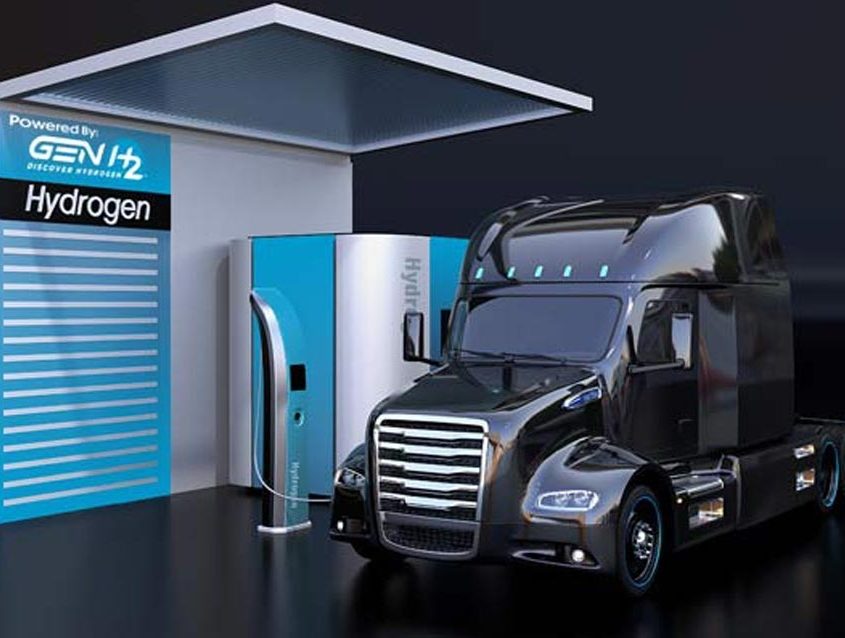 The emissions of long-haul trucks must factor into any discussion of carbon footprint reduction. In fact, the EPA reports that the transportation industry is the leading contributor of carbon emissions in the United States and the US domestic trucking sector spends approximately $105 billion on diesel fuel annually, according to the ATA.
There is a global effort to reduce carbon emissions from truck fleets, including tow trucks, semi-trucks, and construction vehicles. Many municipalities are looking at hydrogen to reduce emissions and improve the efficiency of their vehicles. The move from gasoline to electric trucks will increase hydrogen demand and GenH2 will help facilitate the transition.
Cities both small and large are feverishly working to reduce the overall emissions of their transit systems, both to benefit the environment and to meet government mandates. Hydrogen power offers these municipalities a workable, efficient solution.
For many communities, transit emissions represent a significant portion of their overall carbon output. For this reason, their municipalities are motivated to convert pollution-producing buses and trains over to more efficient combustion systems like hydrogen. There are numerous examples of local governments in the US and Europe who are testing hydrogen-powered transit in their communities, with hopes of eventually converting their entire system to the more efficient fuel source. GenH2 solutions will enable transition from fossil fuels to clean energy.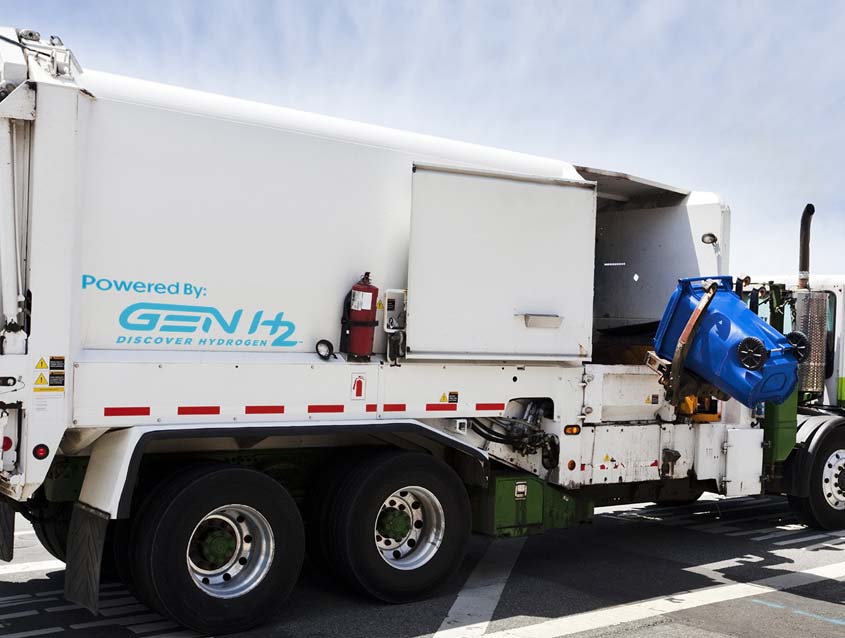 In cities across America, noisy trash trucks rumble from house to house, dumpster to dumpster, emitting both noise and environmental pollution. Hydrogen-powered sanitation systems offer a way to reduce emissions while still meeting operational requirements.  Countries like Scotland and Sweden have already deployed these trucks, and more are being tested across Europe. GenH2 technology will allow the expansion of quiet energy solutions
Just a decade ago, an electric car turned heads, but today they fill the roads and compete well with their gasoline-powered counterparts. The hydrogen car industry has taken advantage of this movement to introduce a more efficient consumer product. Yet there remains the need for a widespread infrastructure of dispensing stations for hydrogen vehicles and this is where GenH2 offers an industry-revolutionizing solution. GenH2 has developed the first integrated on-site hydrogen filling system to provide end-to-end capabilities, which can be engineered to fit within the footprint of existing fueling stations. Once this infrastructure is established, the benefit of the hydrogen car will be fully realized. Hydrogen powered personal vehicles can refill in minutes and drive farther on a full tank than gas-powered cars, but with zero carbon emissions.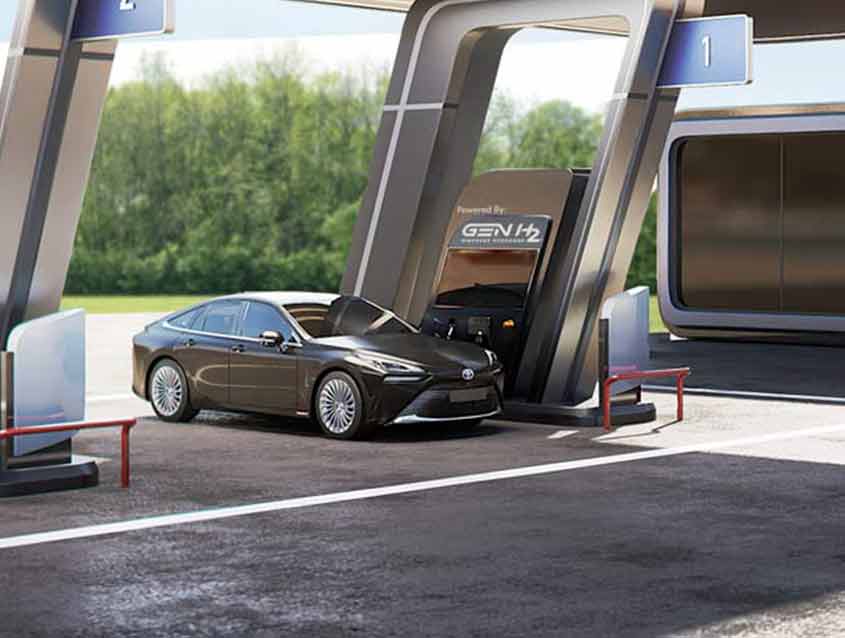 Accelerating the Hydrogen Economy