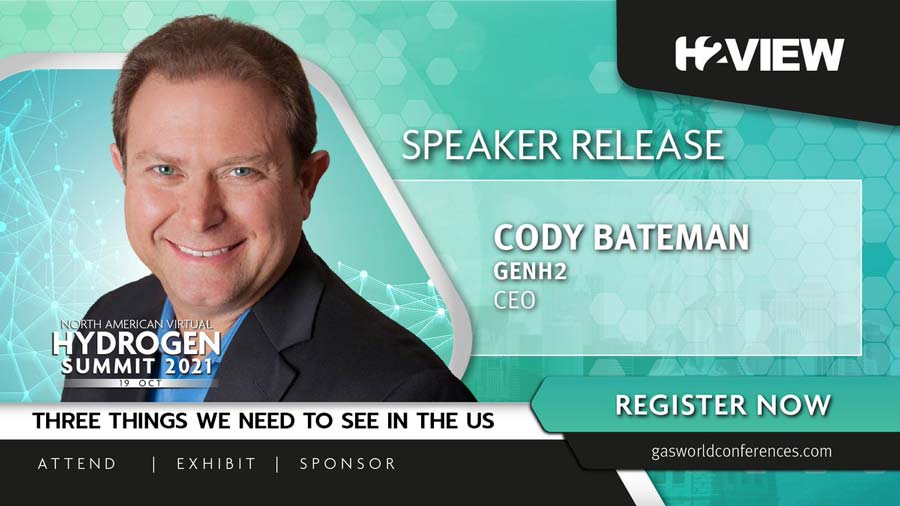 NORTH AMERICAN VIRTUAL HYDROGEN SUMMIT
North America has appeared conflicted in its green energy credentials in recent years. On the one hand, it is in prime position to lead efforts in decarbonization; on the other, it is still actively reaping the economic reward of existing fossil fuel resources….
The landscape is rapidly shifting and the transition to renewable energies, and a world fueled by green hydrogen in particular, is closer than we think.
The time is now for the hydrogen society – and now is the time to act.
The drive to phase out the traditional internal combustion engine for hydrogen mobility continues to gather pace across passenger vehicles and heavy-duty trucking, while there's an increasing realization that hydrogen has the power to decarbonize industry and unlock the balanced, sustainable energy sector of tomorrow.
All of which can only be achieved if the cost-competitiveness projected by the Hydrogen Council this decade is met through expanded investment and accelerated scale-up.
It is against this backdrop that the North American Hydrogen Summit 2022 will explain why the time is now to Invest, Scale-Up and Achieve both across the region and the world.
The belief in hydrogen is no more evident than it is in California, and the North American Hydrogen Summit is proud to be coming to a stage near you in San Francisco this September.
AGENDA
The North American Hydrogen Opportunity
A Template for Hydrogen in Europe
A Roadmap for Hydrogen in the US
HYDROTEC Planes, Trains, and Trucks
Building Out the Hydrogen Fueling Infrastructure
Powering our Digital Future with Hydrogen
Join H2 View as we address these questions and the current state-of-play in North America's hydrogen sector, across our four pillars of Mobility, Power, Policy and Technology, this October.
GenH2 is the headline sponsor and their CEO, Cody Bateman is a keynote speaker at this event.
Learn more or register for this event at, H2View.com